Cat Items
Carboard Cadillac House for cats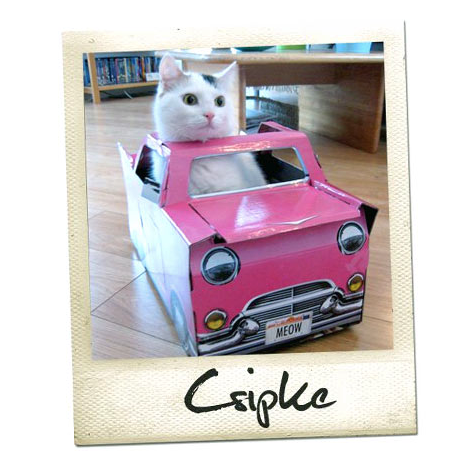 Buy Now
Here is a car you can let you furry siblings borrow and totally destroy. The cardboard is fairly light and thin so it may be better for kittens instead of larger cats.
Cat Castle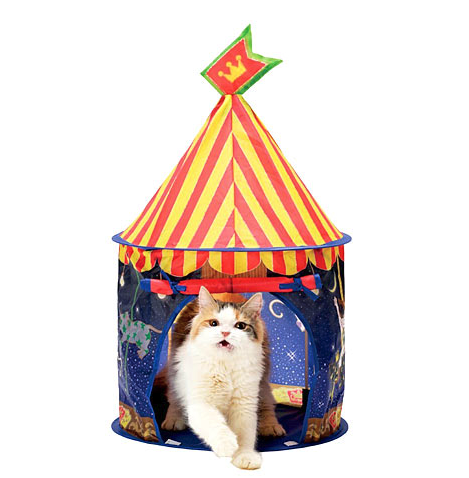 Buy Now
Give your cat their own little castle to hang out in.It's made of durable waterproof PVC material and decorated with fun artwork.
Moody Pet Fling-Ama-String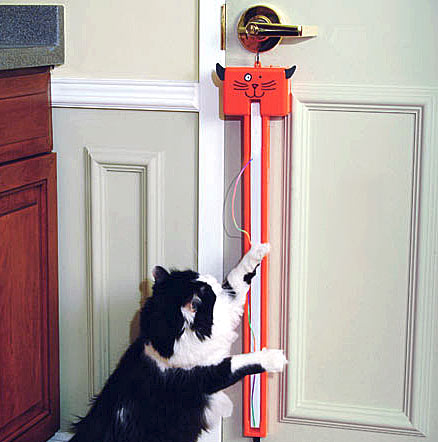 Buy Now
Hang it on a door and turn it on. A belt inside rotates inside which brings a string out and back in again. There are two speeds and if the string is caught it will stop and start again after it is released.